This is an old revision of
PrescotStreet
from 2008-05-16 13:06:36.
Prescot Street E1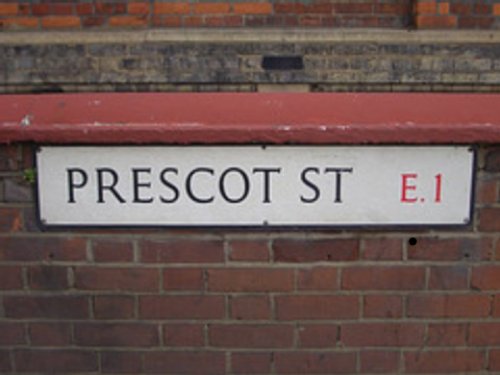 The site at Prescot Street is in Aldgate, near to the City of London and lies close to the centre of what is known as the East London Roman cemetery.Our project has several key aspects:
The Archaeology
Our small evaluation showed that there is really good preservation of archaeology on this site. The dig is proving to be really exciting and there is a great chance of making some important discoveries.
Putting Our Data On line
We are putting all of our excavation data on line as we dig. This is probably the first commercial project to ever attempt this.
Community Involvement
The project has a strong public archaeology element. This ranges from outreach sessions in schools and with interested community groups, resources
for teachers, work with post graduate students at University College London, and of course the production and maintenance of this site. We are participating in National Archaeology Week in July 2008, and further information on our activities can be found on the website.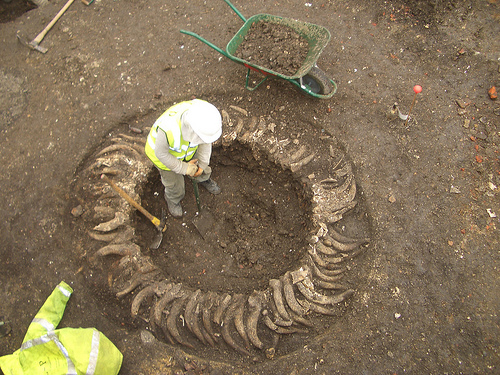 The Journal and Galleries
All of the people working on the project are able to make their voice heard. Their contributions are in the form of text or images, and Anies, one of the supervisors, has a videography project, the results of which can be found in the galleries section on the website. This gives context to our work, hopefully interest the wider public, and we hope it will help us in our post excavation work.
Read more about the site at
The Prescot Street Website
∞
.


CBA, St Mary's House, 66 Bootham, York YO30 7BZ.
tel: +(44) (0)1904 671417 | fax: +(44) (0)1904 671384 | email: